A PlantPure Update
I would like to announce an upcoming event that I am quite excited about. On Wednesday, August 8, I will participate in a PlantPure Communities' Interactive Webinar on the Food-Climate Connection. I will be joined by Peter Lehner of Earthjustice, and together, we will focus on the climate impacts of our food choices. We hope to find some common ground, and from this first step, advocate a larger strategy to foster greater alignment between nutrition and climate advocates.
If you are interested, you can register here today!! #WhatWeEatMatters #Climate #FoodChoices #PPC #Earthjustice #PlantPure
Also, if you would like to learn more about my views on this topic beforehand, you can check out this video from one of our Healing America events.
Hope you can join us!
Nelson

If you are not a newsletter subscriber, we invite you to join us. Subscribe here
---
With summer winding down and the school year about to start, now is a great time to stock up your freezer with our delicious, quick, convenient, and healthy meals! Plus, this special contains the best of both worlds, with 5 entrees from our Mild/Comfort collection and 5 from our International collection. Once these special packs are gone, they're gone, so order today!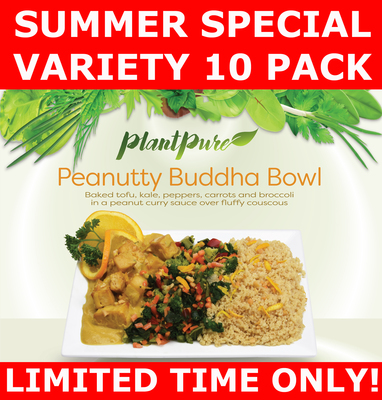 ---
A PlantPure Testimonial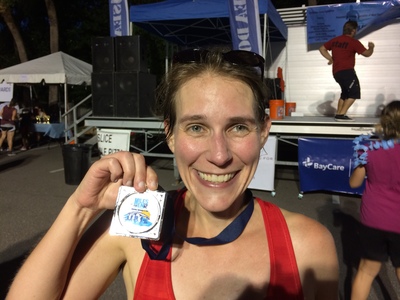 Before Jenna Durst began her PlantPure Corporate Wellness Jumpstart at her company, she would have described herself as a healthy eater. She ate smoothies for breakfast, large salads for lunch, and only had meat at her evening meal, along with a little dairy for dessert. By American standards, most people would consider this a "healthy diet".
Jenna's employer, APG Electric, decided to run corporate PlantPure Jumpstarts for their employees. Because she serves as the company's Health Plan Administrator, Jenna decided to participate in the first pilot Jumpstart. The first step in the program is the collection of biometric data, and this was an eye opener for Jenna. She was surprised to learn that her starting total cholesterol was 216 mg/dL and that her LDL cholesterol was 140 mg/dL. Because she had a family history of high cholesterol, these numbers concerned her.
The Jumpstart began and Jenna found the meals convenient and delicious. The only challenge for Jenna was not eating processed snack foods! On day seven of the program, participants were retested (normally this is done at the end of 10 days, but there was a scheduling error). Jenna was surprised and delighted to find that her total cholesterol had dropped a whopping 41 points, down to 175 mg/dL, and that her LDL had dropped 33 points, down to 107 mg/dL - and all this in just seven days!
Since the Jumpstart, Jenna has continued eating a plant-based diet and is gently nudging her husband and children to consider doing the same. Jenna has seen the results for herself and is enjoying the new lifestyle and helping to spread this very important message.
---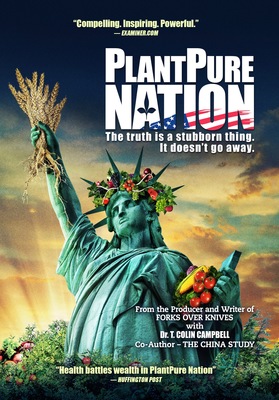 We are excited to announce that our film is now available for free on YouTube. Please share the link! In addition, our film is now playing not only on Amazon Prime, but also on FMTV. After you sign up, the film can be found here.
---
An Update From The Non-Profit Organization PlantPure Communities
The Food-Climate Connection - What We Eat Matters!
August 8, 2018 - 7:00-8:30 PM (EDT)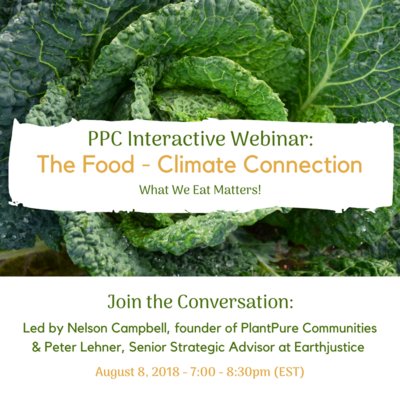 Join PlantPure Communities for their first Interactive Webinar on the Food-Climate Connection! This dialogue, led by Nelson Campbell, founder of PPC, and Peter Lehner of Earthjustice, will focus on the climate impacts of our food choices. We have great expectations that these two leaders will find tremendous common ground and that this will mark the beginning of a historic collaboration between nutrition and climate advocates. Register today!