A PlantPure Update
Another beautiful spring day. We are at the tail end of spring in North Carolina, but now I get to experience spring again on the side of a hill overlooking the beautiful Cayuga Lake in rural upstate New York. More precisely, I am in my parents' log cabin, which sits on that hill. My father is across the room typing away on his computer, working on his next book, as I sit here contemplating what to say in this newsletter.
I suppose one update that might be of interest is a decision we recently made about our strategy for validating our Healing America community model. For those of you who are new to what I am talking about, you might want to check out our most recent video, produced from a talk I recently gave in Durham, NC, which you can see here - https://youtu.be/U4ifLJnHs3o
Now back to my update. Our community model will enable us to launch a series of projects within communities, all promoting plant-based nutrition, with one also focused on the environment. We will launch two of these in nearby Durham, NC, but have decided to accelerate our pace by working with several groups in other cities to develop and validate our other three projects. Working collectively, we will finalize all five project templates, then combine them into a single platform that can be delivered in towns and cities everywhere.
As many of you know, we are in a hurry, looking for the fastest way to get to where we want to go. This approach has its merits, but I must profess I sometimes wonder how it might feel to live like one of the birds chirping away outside my parents' open porch door, totally immersed in the present moment, living fully within Nature. I guess if I were a bird, though, I might discover certain inconveniences that go with being a bird. Perhaps it's just the balance that is missing.
I am wandering a bit, so I think I will bring this to a close. But before I do, I want to share one last thought. If you live near a Publix Supermarket, please check out our meals and encourage others to do the same. We have a wonderful relationship with Publix and are grateful for the opportunity they have given us; it is our food sales that support all we are doing.
I hope all of you are having a wonderful day.
Until next time,
Nelson

If you are not a newsletter subscriber, we invite you to join us. Subscribe here
---
Healing America Update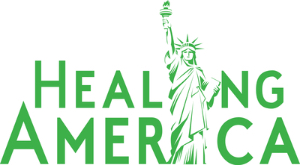 Our Healing America Campaign recognizes that everything in this world is connected. Even an island is connected to the sunlight, wind, water, and rain dancing around it. That is the default position of Nature, and of us. Injustice, whether to people, animals, or the environment, happens only through the artificial gaps we create. Our thesis is this: if we come together in common purpose, especially within our local communities, we can create the solutions that our world so desperately needs. We created a video this week that visualizes these connections and calls us to action: https://youtu.be/Znq3OQE2iYc
---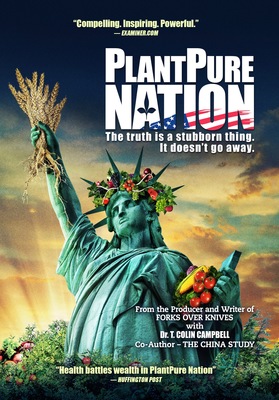 We are excited to announce that our film is now available for free on YouTube. Please share the link! In addition, our film is now playing not only on Amazon Prime, but also on FMTV. After you sign up, the film can be found here.
---
An Update From The Non-Profit Organization PlantPure Communities
PlantPure Communities "Get Growing" Initiative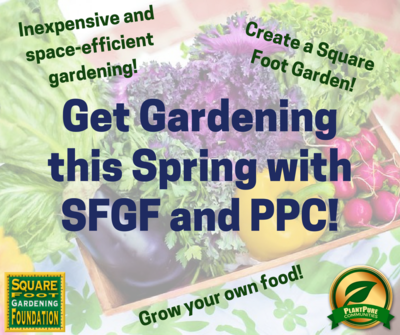 Everyone is invited to participate in the PlantPure Communities "Get Growing" Initiative by using the Gardening Toolkit to build a square foot garden in your house, garden, or neighborhood! Submit photos of your square foot garden to be eligible to win monthly prizes from the Square Foot Gardening Foundation. Start growing today!