A PlantPure Update
I am returning today from a meeting with a potential business partner. The meeting was exciting, not only because of the discussion we had about the possibility of working together, but because of the strong spirit of innovation and social conscience I saw embedded within their organization.
I have been thinking about this on my flight back, and wonder what our world would look like if people everywhere had the same opportunity to innovate in ways that make our world better; the creative spirit of people is squashed in so many ways in our society.
Unleashing this spirit is at the heart of our Healing America Campaign. I believe we need an alternative to top-down approaches, which are often corrupt, inefficient, and innovation-stifling. We need a new approach that empowers people in local communities to engage in solutions – a paradigm that unifies people around the idea of local, constructive action, all embedded within a larger network of connected communities so that innovation can ripple out from one community to another.
I am happy to report that we are making good progress with our Healing America Campaign. Much work is happening behind the scenes, with a significant amount being done by passionate volunteers in several communities across the country. Their effort further underscores the wisdom of our approach.
More to come, and until then, we appreciate your continued support.
Nelson

If you are not a newsletter subscriber, we invite you to join us. Subscribe here
---
With busy summer schedules, now is the perfect time to stock your freezer with delicious, convenient, healthy plant-based meals! For a limited time, we are offering a select 20 pack of our meals for only $109 or $5.45 per meal. If you are a Discount Club member, you can get this same deal for only $79.57 or $3.97 per meal. Once these special packs are gone, they're gone, so order today!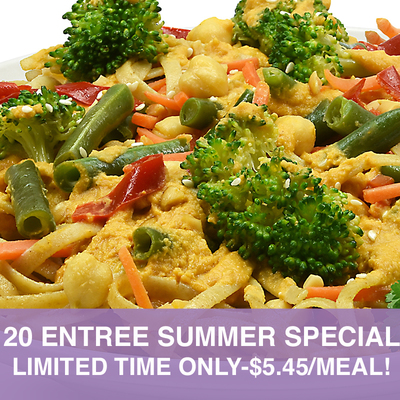 ---
A PlantPure Testimonial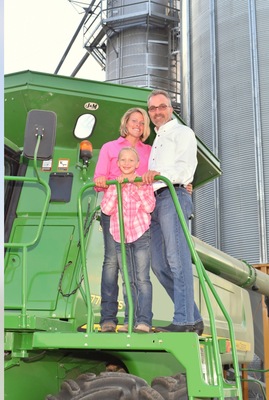 Jeff Sandborn lived a pretty average lifestyle following the motto "everything in moderation". That is why he was surprised to find himself being flown by helicopter to a hospital at the age of 46, where doctors put two stents in him. He was only slightly overweight (35 - 40 lbs), had only slightly high LDL (112-118 mg/dL), and ate everything in moderation. The surgery definitely got his attention and he began making small improvements with his eating habits. Fast forward 2 ½ years and Jeff found himself only slightly healthier. He still took medications for cholesterol and high blood pressure and still had 15 - 20 lbs to lose.
Several things happened that changed the direction of his life. First, a friend and business supplier mentioned that his wife had started him on a plant-based diet and both his cholesterol and weight had dropped significantly. Second, someone told him about PlantPure foods. Jeff is a farmer and spends long hours working, so finding the time or energy to prepare his meals was challenging. He found that heating a PlantPure entree was easy, convenient, and delicious. Finally, he also had the realization that if he did not make significant changes, he would be on medication for the rest of his life, and that was not something he wanted.
Due to the combination of these events, he made the decision to go all in and become plant-based. The results were amazing. Within a few months, Jeff's weight dropped close to his high school weight and his LDL plummeted to 70 mg/dL without medication! Jeff's goal was to create a lifestyle that would last a lifetime, without going back and forth on fad diets. He is quick to point out that he is not perfect and every now and then he allows himself a slice of pizza. He feels that just knowing he has that flexibility makes this lifestyle something that is both manageable and enjoyable.
---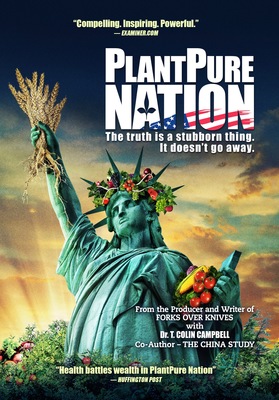 We are excited to announce that our film is now available for free on YouTube. Please share the link! In addition, our film is now playing not only on Amazon Prime, but also on FMTV. After you sign up, the film can be found here.
---
An Update From The Non-Profit Organization PlantPure Communities
Stay Updated On PPC Happenings!
You can stay up-to-date on what's happening at PlantPure Communities by following them on Facebook, Instagram, or Twitter! See what's happening in the Pod community groups and Oasis Pilots, find out about ongoing and new initiatives like the Restaurant Campaign and Get Growing, participate in the latest webinars, and much more.